"The pandemic has made ultrahigh-net-worth buyers more interested in acquiring sprawling legacy estates with oodles of space. "
The 2022 Top 10 World's Most Expensive Homes List Is In! A few feature take aways, only 2 are based abroad, 1 in UK, with remaining in the USA, view is ( mostly ) Everything and coastlines are key.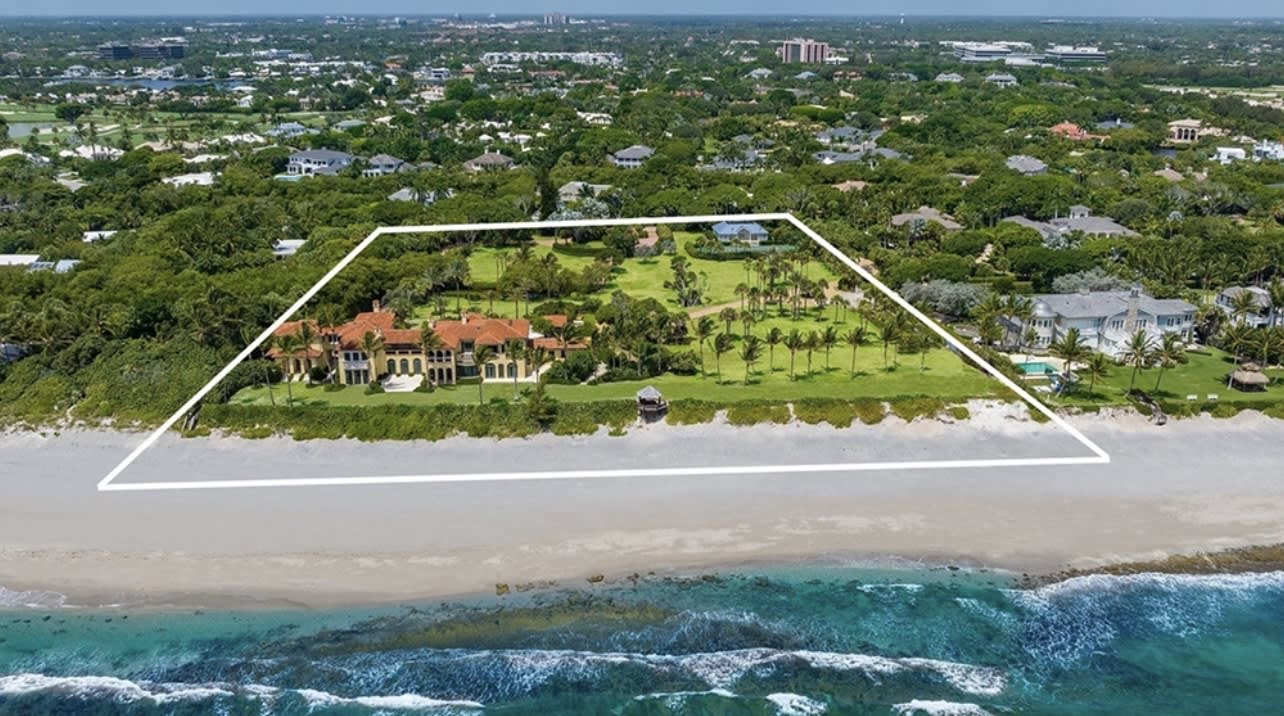 10. Banyan Road, Florida : $ 149 Million
The LARGEST oceanfront in parcel in South Florida ( that is on the market ), it is located within the exclusive enclave of Seminole Landing in Palm Beach, hidden behind 2 sets of gates.
Oceanfront footage: 563 feet | Acres: 8.5 total ( 6.5 owned )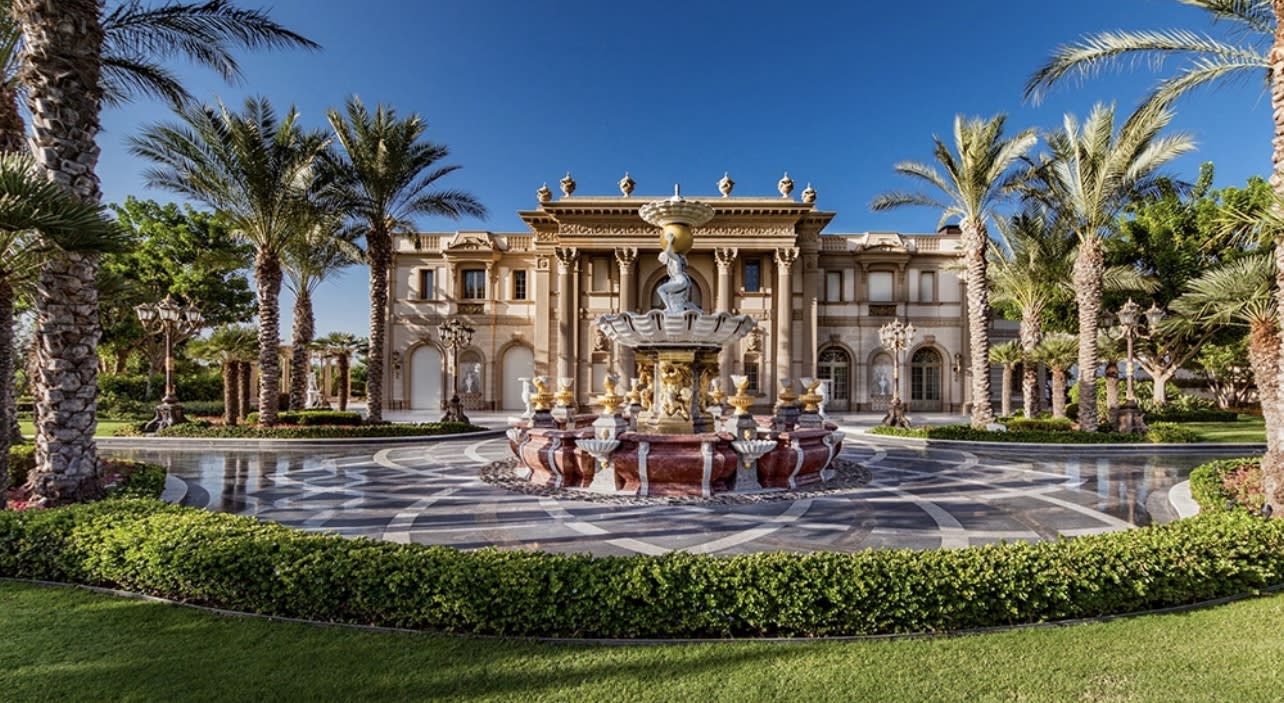 9. Royal Style Mansion, Caesarea, Israel : $ 149 Million
From its marble and onyx mosaics, 14K gold moldings, enormous crystal chandeliers, marble columns, sweeping staircase and Roman-style statues, this uniquely impressive 63,000+ square foot estate was inspired by Baroque and Rococo architecture! The unique architectural look, may not be for everyone but it is indeed impressive. If you've ever dreamed in living in a Mediterranean town with dreams of Versailles, this mansion may be for you.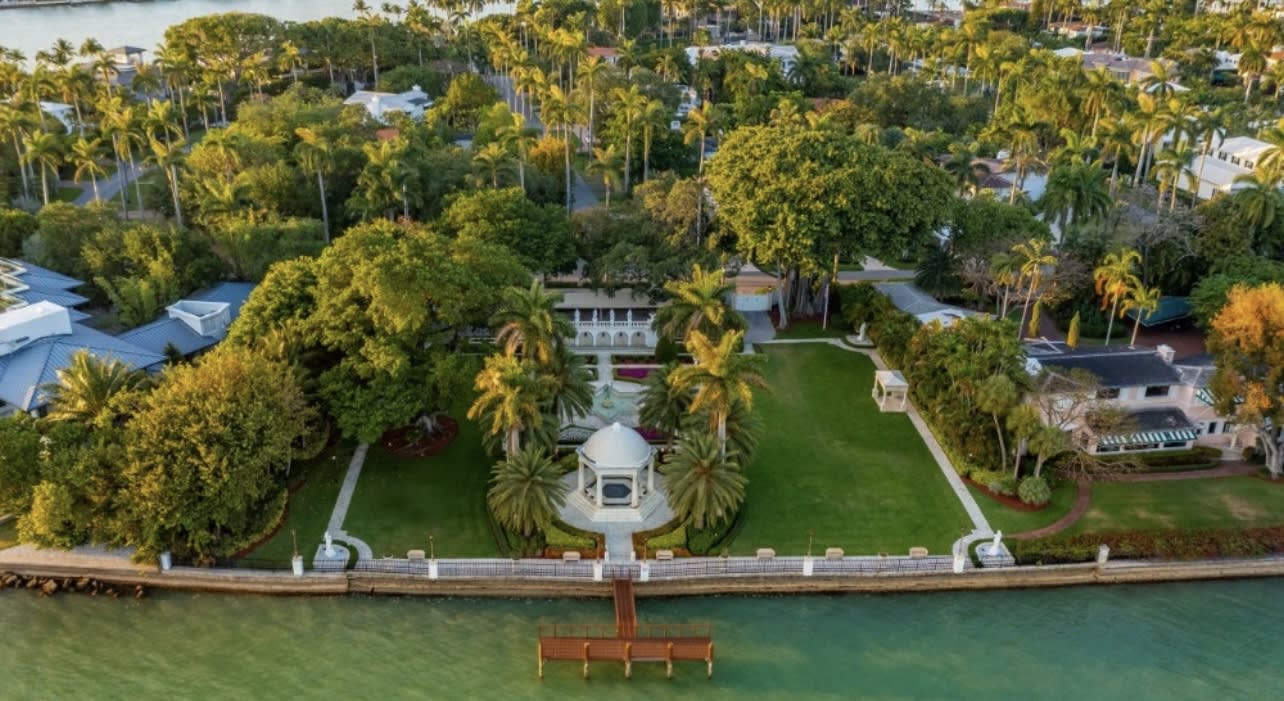 8. La Gorce Circle, Florida : $ 150 Million
This Miami Beach compound is nothing short of a resort, with 4 parcels rolled into one! The 3 seaside homes, each with its own dock, showcase 600 feet of sparkling waterfront! A private park, Domaine De La Paix Et L'Amour looks out to the neighboring bay, manicured gardens, and coral stone walkways. Standard of course, 2 swimming pools, a conference center, home theater, wine cellar and gazebo.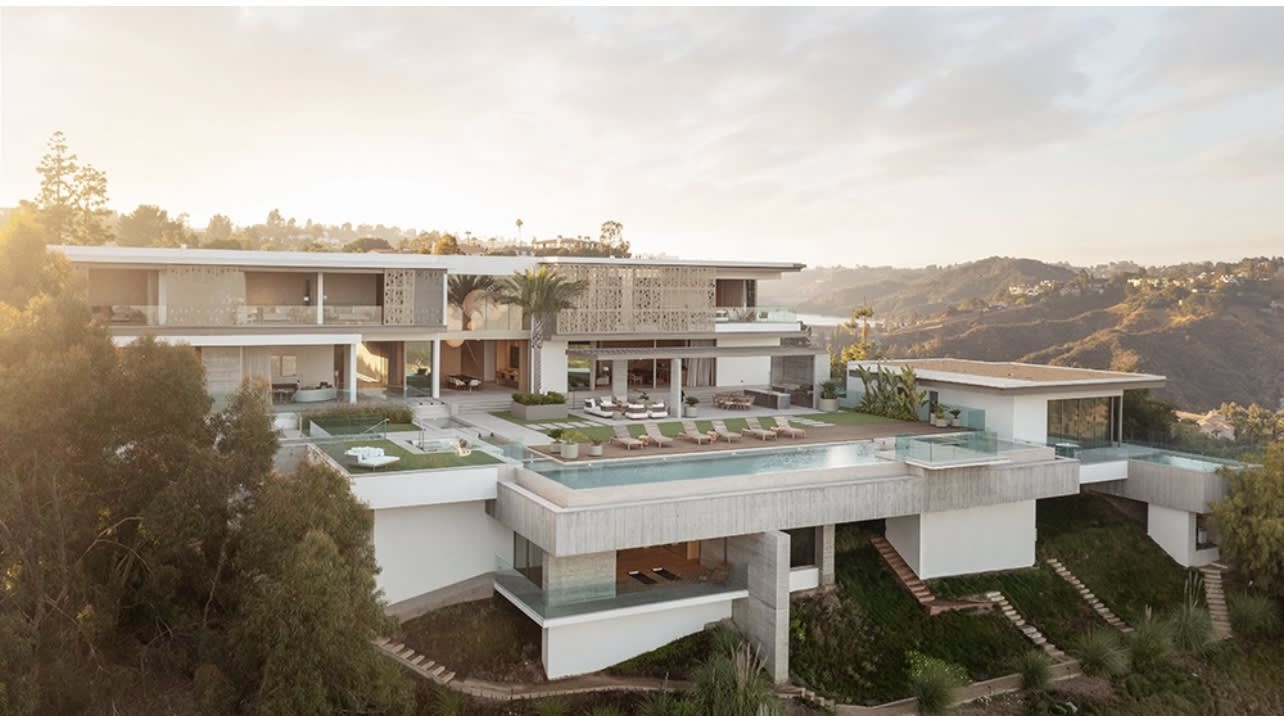 7. Stradella Court, California : $ 150 Million
From the east coast, we jump to the west. Owned by George Ruan, the cofounder of online coupon company Honey. Renovations took over 2 years in this Bel-Air Estate, yet George never actually lived here, but put it immediately on the market! Designer: Saota. Notable facts: 9 bedrooms, 14 bathrooms, wine cellar, media room room, library, infinity pool and the most incredible 360 view of Los Angeles!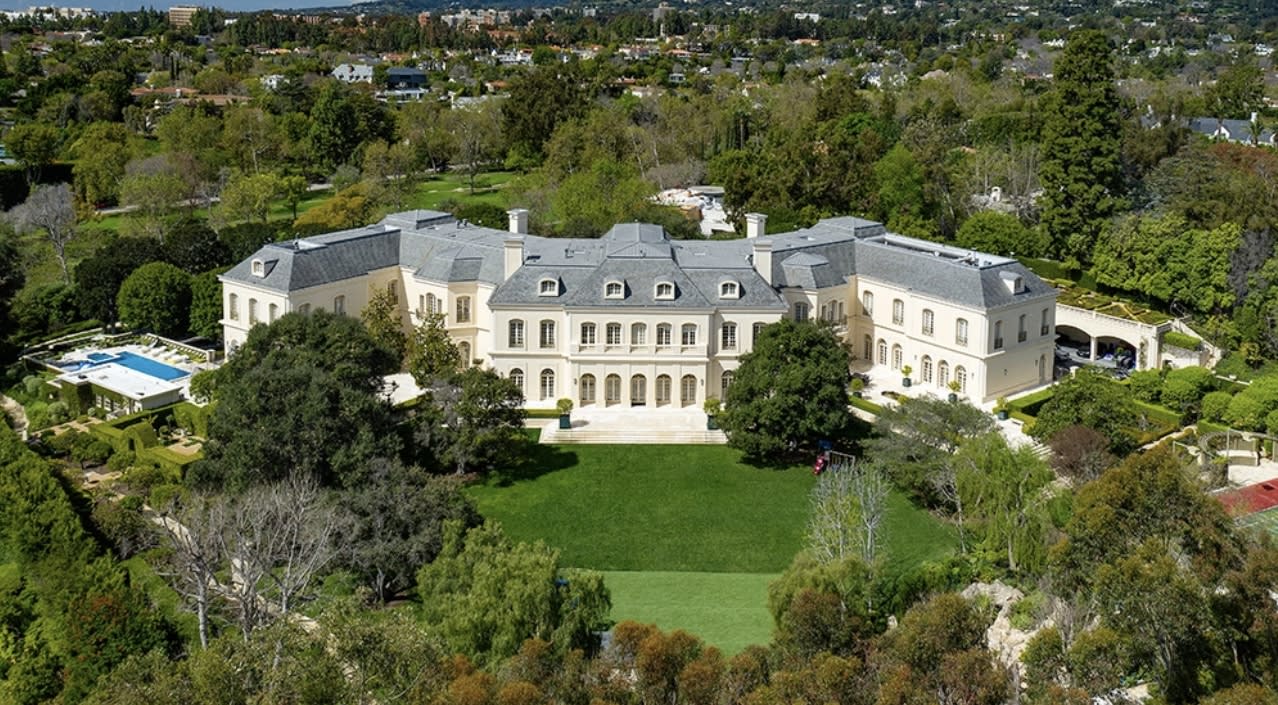 6. Mapleton Drive, California : $ 165 Million
If you feel like you're experiencing deja vu, you are right. Once known as The Manor, as well as Aaron Spelling Manor, this limestone clad manse is now on the market, after undergoing a complete contemporary renovation by Petra Ecclestone, the daughter of renowned former Formula One CEO, Bernie Ecclestone. She put her magic touch on the property in 2011, even adding a hair salon and massage parlor, to name a few. At over 56,000 square feet, it was once considered the largest home in LA County ( perspective : over an acre of living space ). Quite an impressive home for an "in-town" by the heiress, as she never actually occupied as full time residence. The LA Country Club is you neighbor, but with 125 rooms, 14 bedrooms, 27 bathrooms, tanning room, solarium, game room, grand foyer, formal dining room, library, movie theater and bowling alley, we doubt you'll have to venture out for entertainment.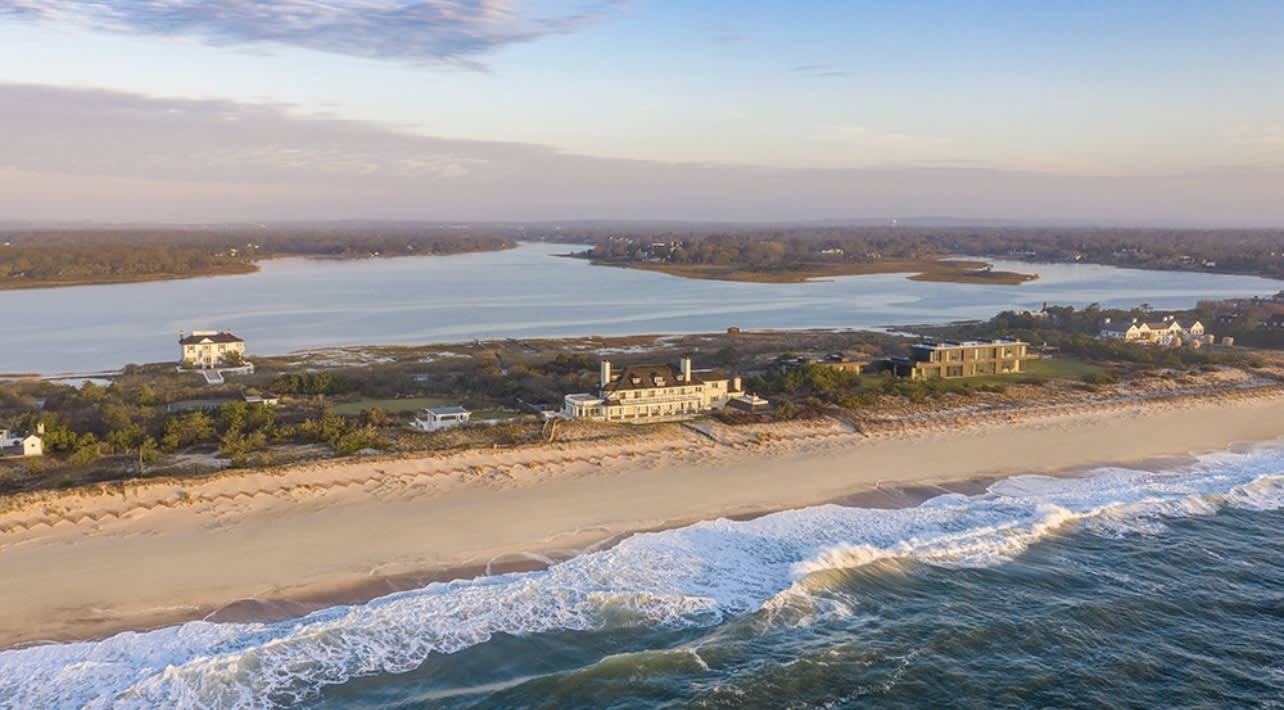 5. Mylestone at Meadow Lane, Southampton, New York : $175 Million
Our countdown ( or countUP per se ), takes us back to the East Coast with over 500 feet of Atlantic Coast frontage, built on 8 lush acres. This modern Tudor-style mansion, spans over 15,000 square feet, with 11 bedrooms, 16 baths as well as a separate caretaker's cottage. Lush views through out with generous space for entertaining, pool hot tub and a deep water bayside dock for boating.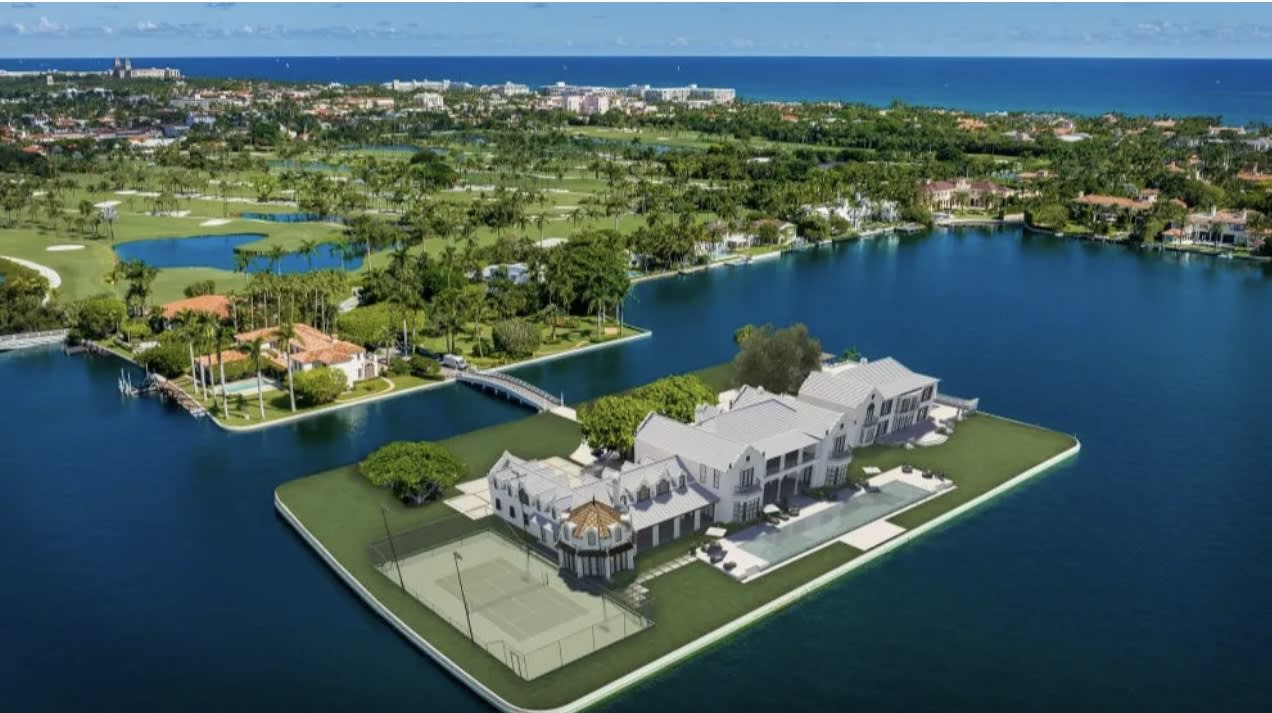 4. Tarpon Island, Palm Beach, Florida : $218 Million
Yes, it's an ISLAND, because sometimes Billionaires Row isn't enough! Neighbors include Citadel's Ken Griffin... Developer: Todd Michael Glaser, who is selling it with planned renovations included. More on Tarpon Island Here.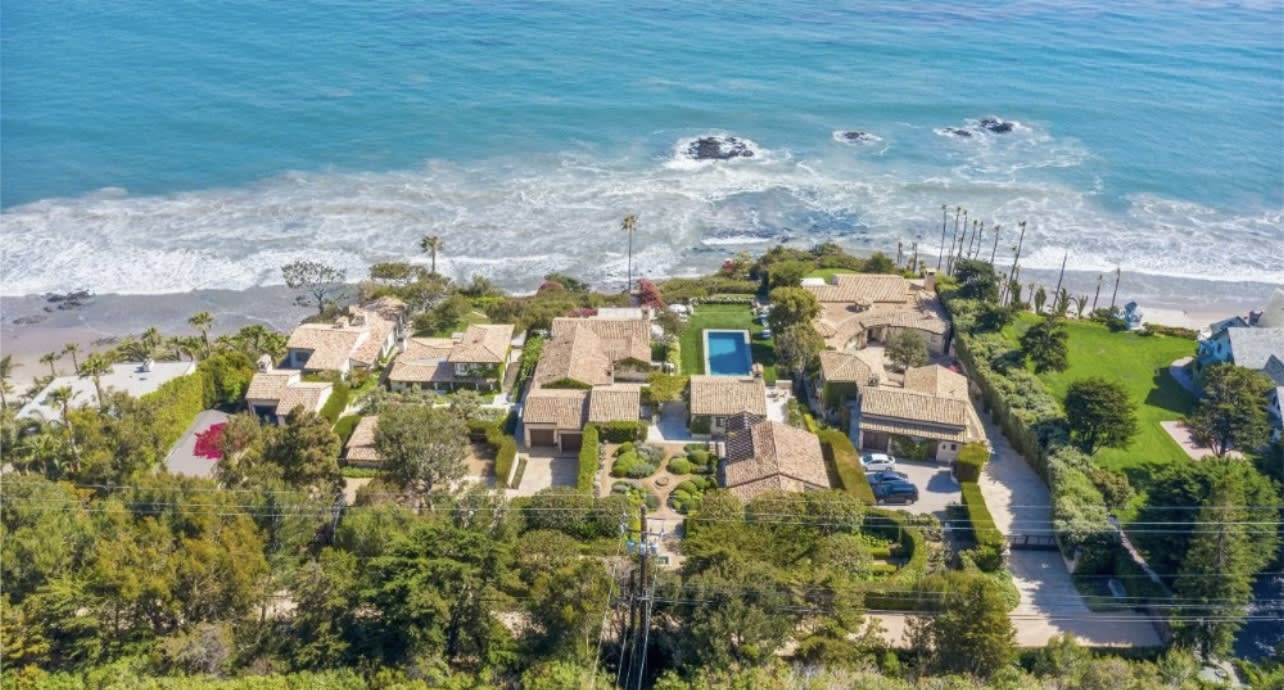 3. Pacific Coast Highway, California : $225 Million
Massive oceanfront mansions are something of the norm in Malibu. However, this palatial beachside property is composed of five parcels of land and nine structures spread across its five acres. Priced at $225 million, the 25,000-square-foot Robert A. M.–designed residence is reminiscent of a European estate and was formerly owned by ex-Disney CEO Michael Eisner. However, unlike an old-world Mediterranean villa, the impressive compound includes its own gym, several guest homes and a movie theater. Best of all, the latter is connected to the pool via an underground tunnel. And if you want to get to the beach, well, there's an elevator for that.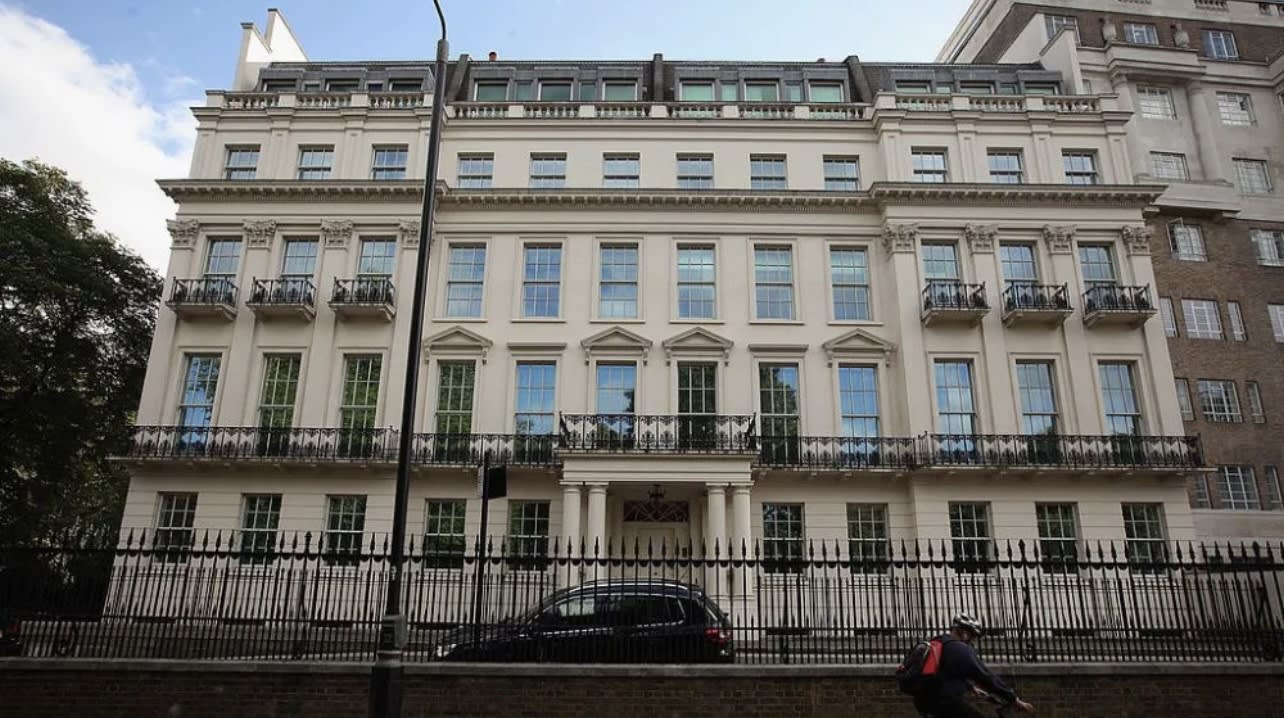 2. Rutland Gate, London, England : $238 Million
Hopping across the pond for the #2 slot is this grand seven-story estate in the UK which made headlines when it sold for $232 million back in 2020. Now, the record-breaking abode is back on the market as Britain's priciest listing and needs a new owner who can give it some much-needed TLC. The 62,000-square-foot mansion has 45 rooms spread across its seven stories, in addition to an indoor swimming pool and an underground parking garage. Despite having fallen into disrepair at the hands of its previous residents, everything about the Knightsbridge property is palatial from its elaborate detailing, gold leaf accents and ornate moldings.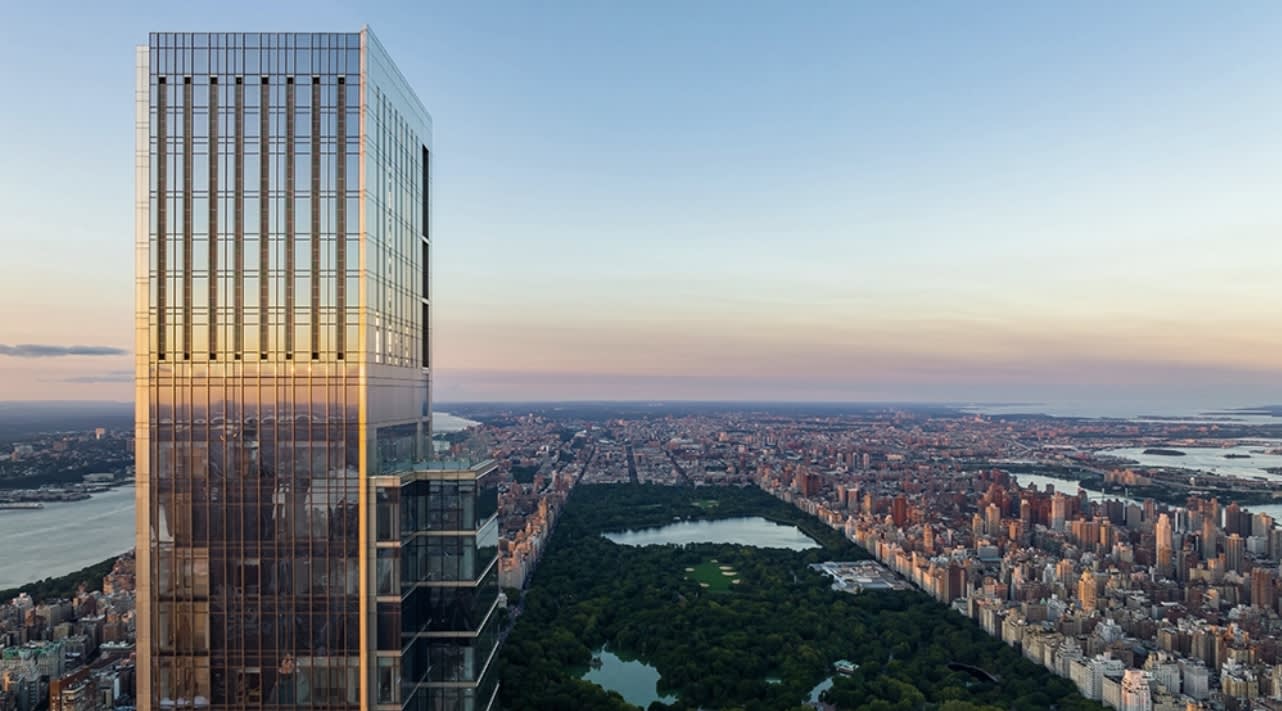 1. The Penthouse at Central Park Tower, New York : $250 Million
The big Apple comes in at #1 ! Both as the most expensive and the world's tallest residential building .... On Billionaires' Row, The Central Park Tower penthouse, which spans 17,545 square feet across its three floors, clocks in at a whopping $250 million—or about $15,000 a square foot. The hefty asking price includes seven bedrooms, eight bathrooms, multiple kitchens and a sprawling 1,433-square-foot outdoor terrace that hovers 1,400 feet above Manhattan. Of course, there are also not one but two grand ballrooms. A few of the palatial abode's interior highlights include huge walls of glass, soaring 27-foot-high ceilings and a sculptural spiral staircase that connects each of the levels. How will it rank after this new Hypertower is built ??
ultra luxury living international real estate - ultra luxury real estate - luxury homes - chicago real estate - gold coast luxury real estate - relocations - sports relocation - kristine farra - gold coast exclusive - luxury residential - luxury penthouses - miami florida real estate
Luxury Living International - Gold Coast Real Estate - Miami Real Estate - Kristine Farra - Ultra Luxury Real Estate - Live Your Luxury