Welcome To The Magentaverse
While the past few years have been subdued and laid back, the 2023 Color Of The Year Is All About Individual Expression!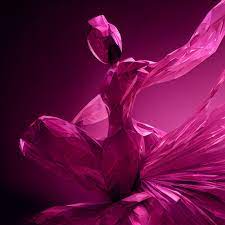 Viva Magenta By Pantone
Viva Magenta 18-1750, a bold pinkish red, is Pantone's 2023 color of the year, calling it "an unconventional shade for an unconventional time." But this isn't your Barbie pink.
Not for the color-shy, he confident saturated color is "inspired by the red of cochineal, one of the most precious dyes belonging to the natural dye family as well as one of the strongest and brightest the world has known," said Leatrice Eiseman, executive director of the Pantone Color Institute.
To decorate your home with Viva Magenta, utilize the red-meets-pink on furnishings and keep the rest of the room neutral. Soft blues, greens, and beiges cozy up with Viva Magenta while keeping the spotlight on the saturated shade.
Be Bold. Be Bright. Be You.
ultra luxury living international real estate - ultra luxury real estate - luxury homes - chicago real estate - gold coast luxury real estate - relocations - sports relocation - kristine farra - gold coast exclusive - luxury residential - luxury penthouses - miami florida real estate