The Real Estate Market Along Florida's East Coast
By The Numbers:
Median Sales Price : 2022 : $ 475,000 ( Compared to 2015: $ 250,000 )
November 2022 Data:
% Of Condominiums Sold Above Sales Price: 15%
% Of Single Family Homes Sold Above Sales Price: 13%
Inventory - Units ( 3 Month % Change ):
Miami-Dade County: +4%
Palm Beach County: +4%
SINGLE FAMILY HOMES: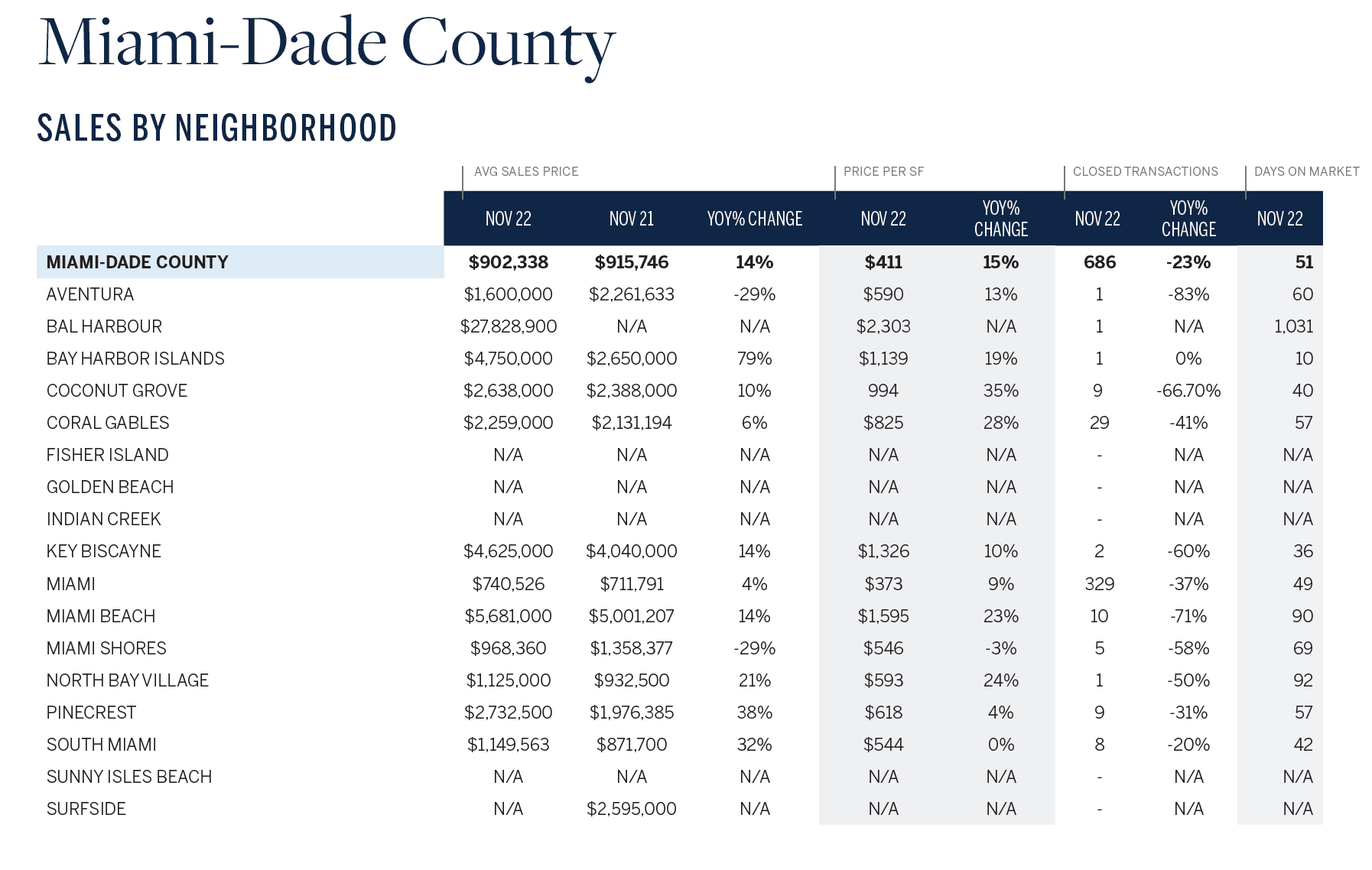 CONDOMINIUMS: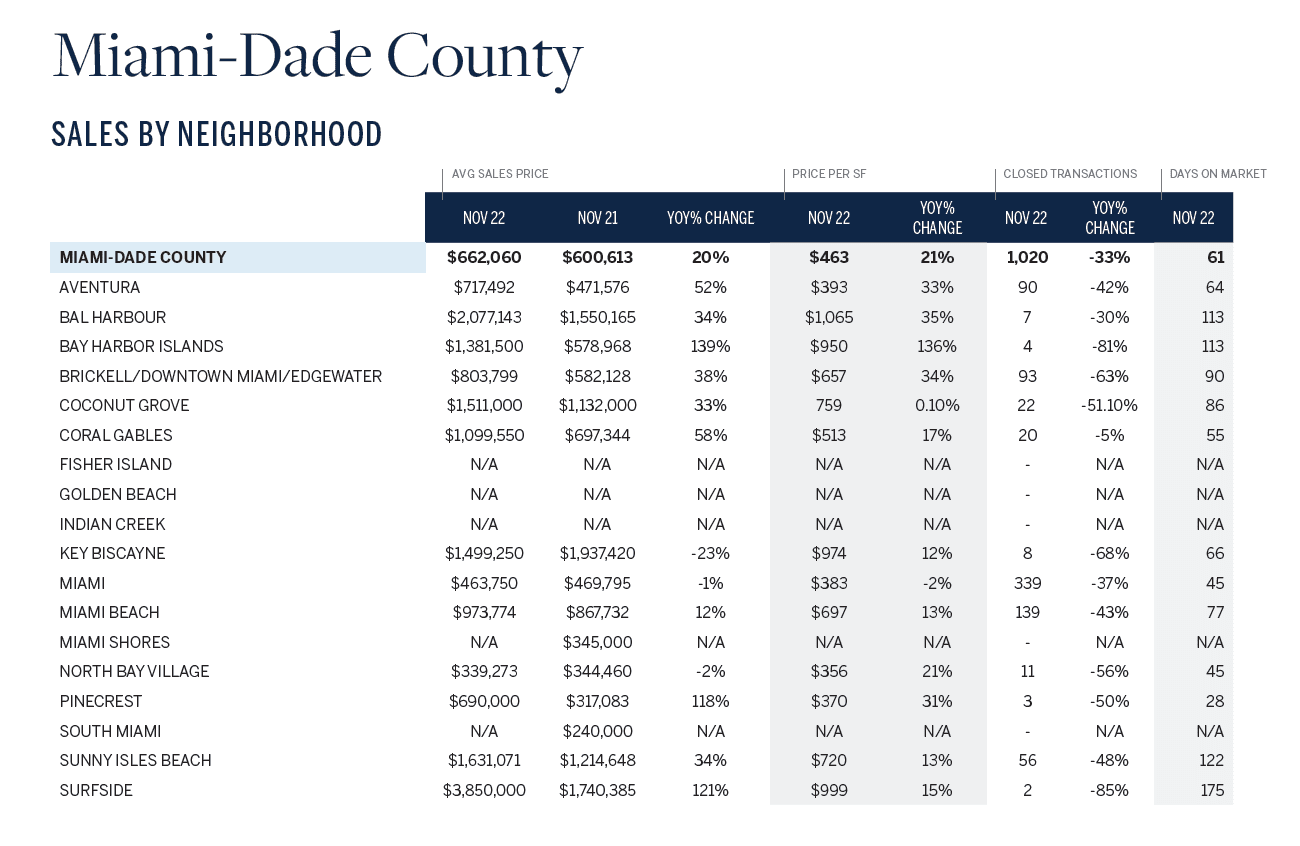 The total number of homes sold in Miami-Dade county decreased by 20% from October and the average days on market increased by 11%, yet a considerable share of homes sold above the list price. Although the median price was down from last month, it was up by 9% from the same time last year.
According to CNBC and Newmark Knight Frank, Miami real estate is set to appreciate 5-15% within the next 2 years. Read why here.
PALM BEACH COUNTY
SINGLE FAMILY HOMES
CONDOMINIUMS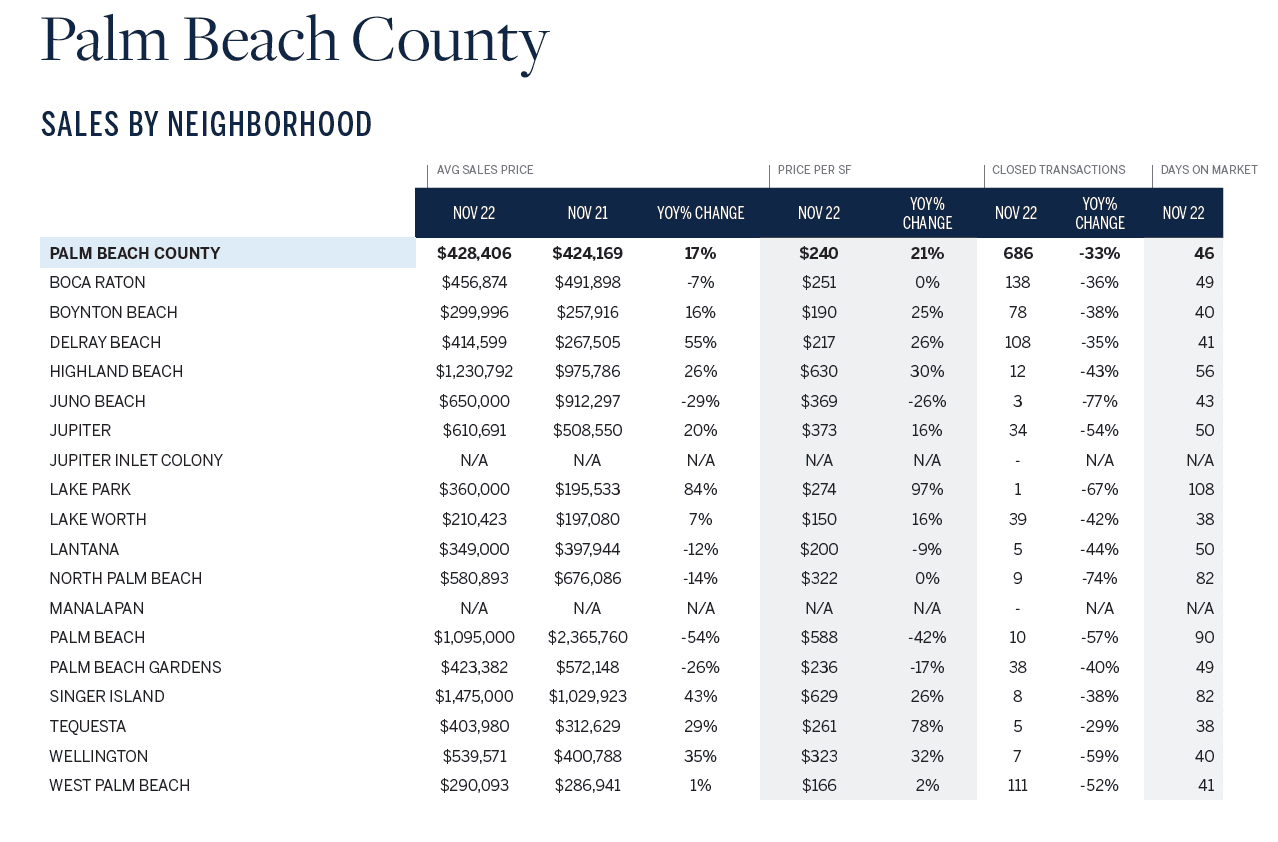 The median price increased by 12% from one year ago. While inventory surged, the time it took to sell a property increased by 12%.
TOP REASONS TO PURCHASE IN FLORIDA
ultra luxury living international real estate - ultra luxury real estate - luxury homes - chicago real estate - gold coast luxury real estate - relocations - sports relocation - kristine farra - gold coast exclusive - luxury residential - luxury penthouses - miami florida real estate