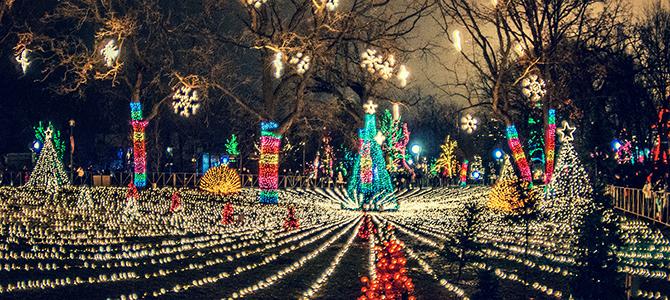 Zoo Lights
Light up the night with both family fun as well as adult only date nights.Now until January 01.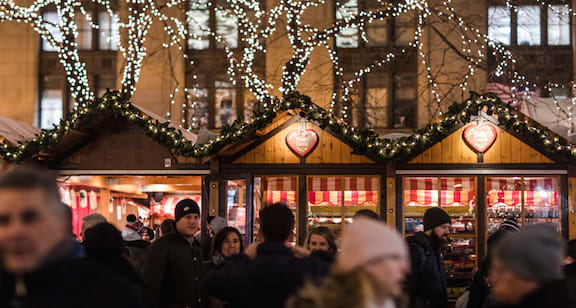 Christkindle Market
Join over 1 million tourists celebrating the season at Chicago's Christkindlmarket! This year's locations include both Daley Plaza as well as Wrigleyville. While in Wrigleyville keep an eye out for the many pop-up Christmas bars - you never know who you may see !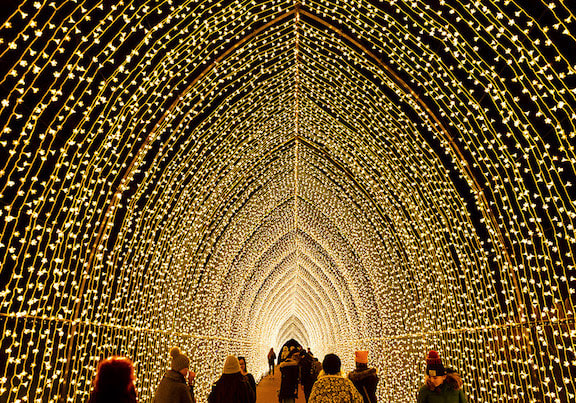 Lightscapes
Explore the whimsy of nature in winter through music, light, fire, and color. Featured artistic works will include favorites such as the luminous Winter Cathedral and a reimagined fire garden. Celebrate outside with friends and family at Lightscape, the brightest spot for holiday cheer. Chicago Botanic Garden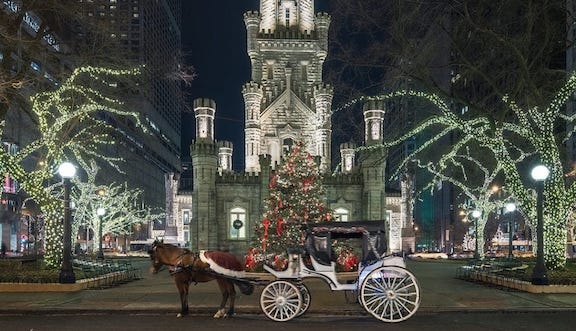 Festival Of Lights
Kicking off the season with a Disney parade, celebrities and Santa Clause, the Magnificent Mile shines bright through the holiday season, stretching from Michigan Avenue to the Gold Coast, holiday shopping at it's best.
Macy's Walnut Room
A long standing Chicago tradition, also known as the Marshall Field's Walnut room, enjoy a day of shopping, a visit to Santa Claus, followed by fine dining under the great tree.

Tran-Siberian Orchestra
A rock holiday orchestra : The Ghosts Of Christmas Eve. Tickets + Tour Dates : https://www.trans-siberian.com/tour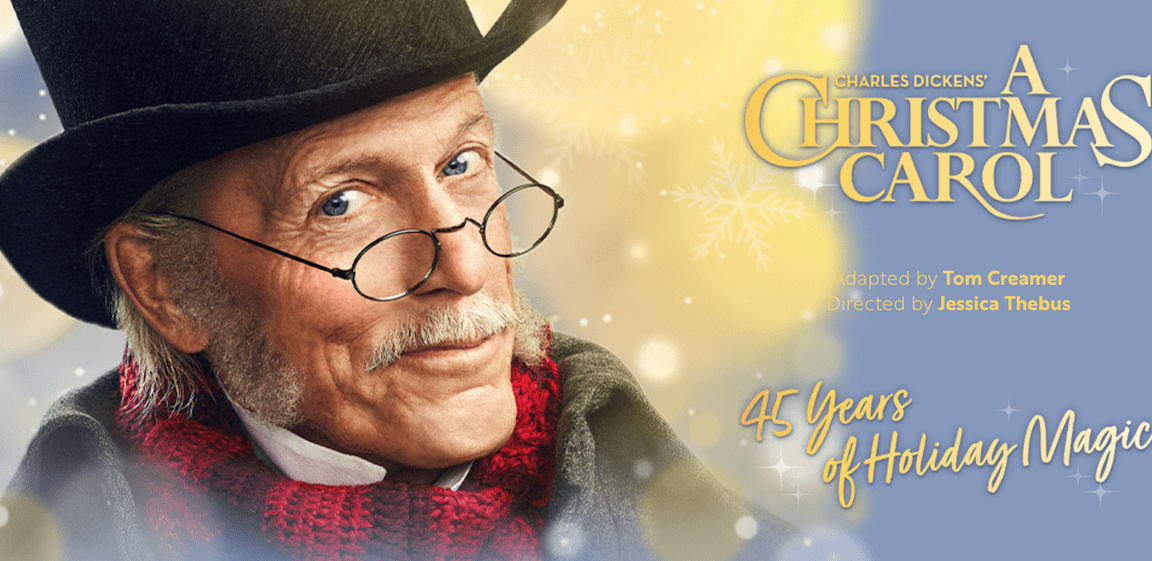 A Christmas Carol
Experience the "perfect Chicago holiday tradition" (Chicago Parent) that has delighted nearly two million theatergoers—Goodman Theatre's A Christmas Carol. With its "first-rate cast and marvelous staging (that) shines merry and bright" (Chicago Sun-Times), this must-see annual production has enchanted audiences for more than four decades. Larry Yando returns for his 15th season as the miserly Scrooge in this "beautiful, timeless message of generosity's triumph over greed". Goodman Theatre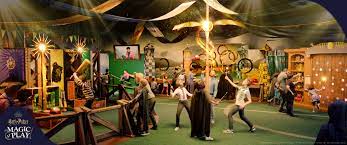 Muggles Rejoice
The world of Harry Potter has opened on the Magnificent Mile : Magic At Play. Located in the Water Tower Shopping Mall at 845 N Michigan Avenue, this newest attraction is sure to please muggles and sorcerers alike.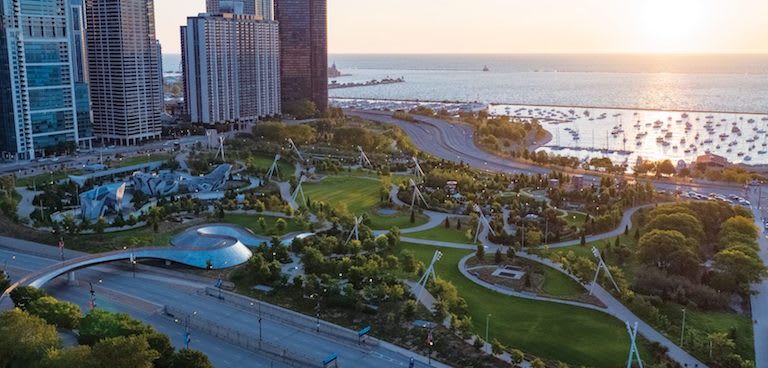 Ice Skating In Maggie Daley Park
Ice skate the ribbons at Maggie Daley Park through the winter season. While here, stop by the Bean, Cloud Date and don't forget the official Chicago Christmas Tree! MaggieDaleyPark.com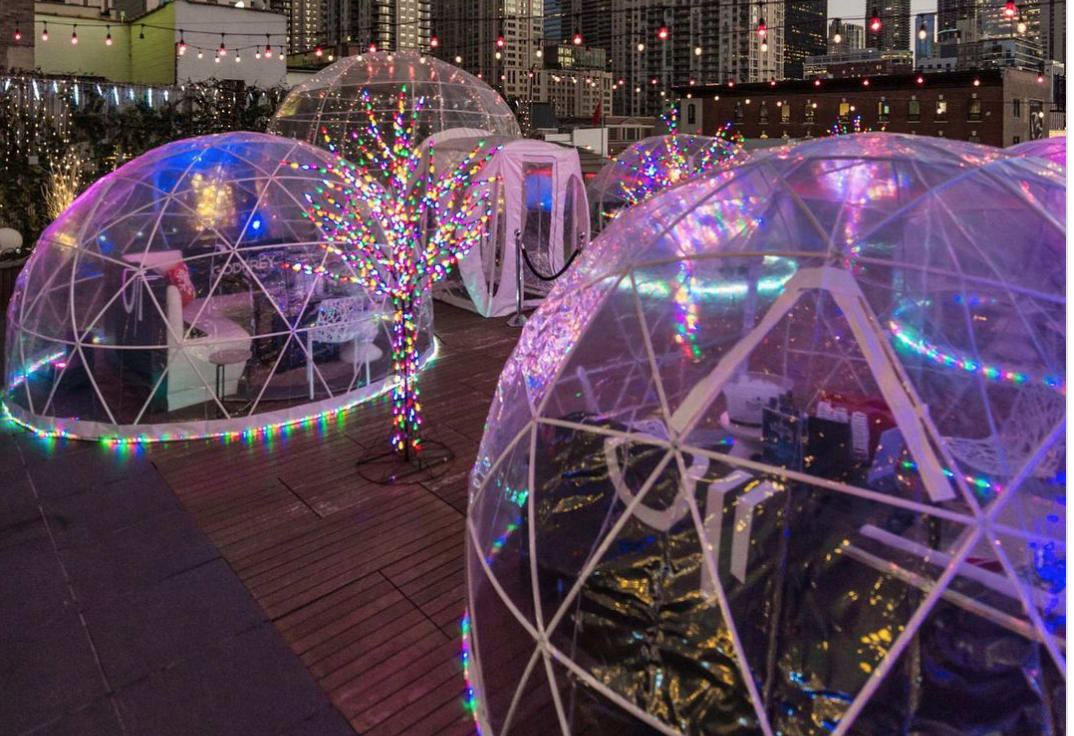 Dine In An Igloo
Climb inside the heated igloos of the Godfrey Hotel's rooftop winter scene! These dreamy igloos keep you cozy and warm while you drink and enjoy Chicago's brightly lit skyline with your special someone! https://iogodfrey.com/ 127 W Huron, Chicago. Reservations required.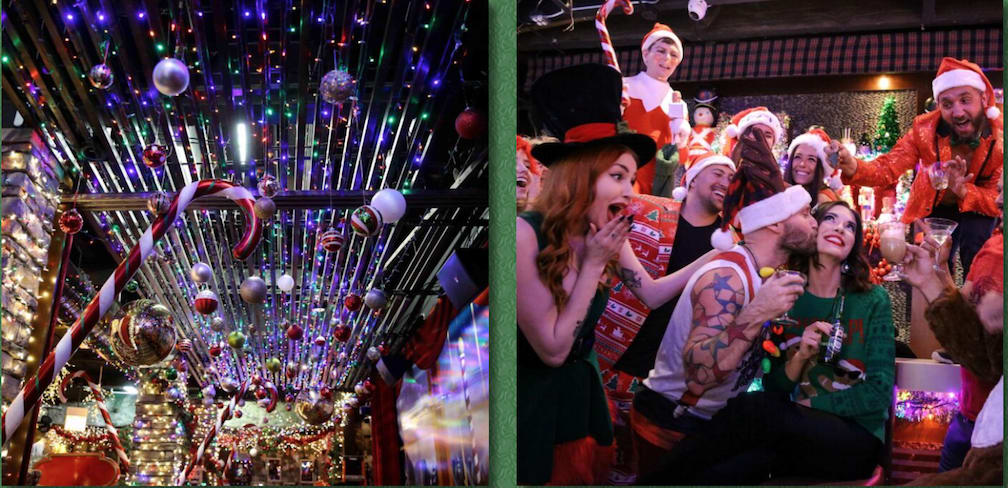 Get Frosty
Head to Frosty's at Goose Island Head to pop-up Christmas bars. With all the props, from nutcrackers to swings and specialty drinks, your instagram will be the talk of the town! 809 W Evergreen WeLoveFrostys.com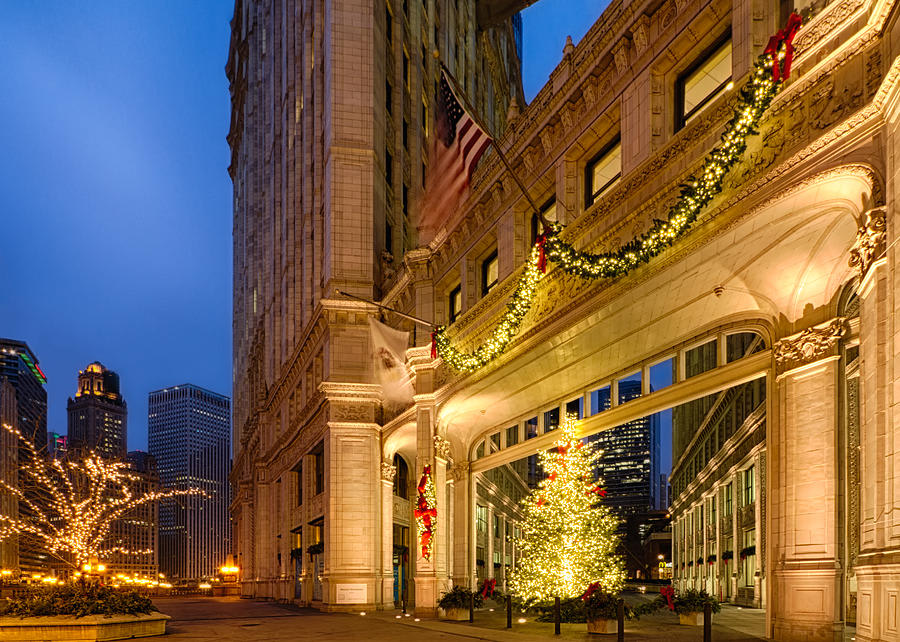 Wrigley Building Christmas Tree
All wrapped up in bows and bathed in warm light, known as the entrance to the Mag Mile, the Wrigley Building Plaza Christmas tree is quite a sight to see. Don't forget to also catch the "official" Chicago Christmas tree at Millennium Park ( a hop and skip ) or look to the east and see the NBC Plaza Christmas tree.
Explore Millennium Park Real Estate - Featured Millennium Park Condominium - Explore Lincoln Park Real Estate - Explore Mag Mile Real Estate - Featured Michigan Avenue Condominium - Tribune Tower Condominiums
ultra luxury living international real estate - ultra luxury real estate - luxury homes - chicago real estate - gold coast luxury real estate - relocations - sports relocation - kristine farra - gold coast exclusive - luxury residential - luxury penthouses - miami florida real estate