The State With The Most ONE WAY Moves
Based on data from national moving companies, these are the states with the most One Way moves.
Red indicates one way moves OUT of the state. Blue indicates One Way INFLUX to states.
At the top of the for states to move TO: Florida and Texas.
Leading the exodus: California and Illinois.
Luxury Living International Real Estate serves both Illinois and Florida. Should you fall into one of these categories, contact us here to Make Your Move.
Top Reasons To Purchase In Florida
Top Florida Articles - Top Illinois Articles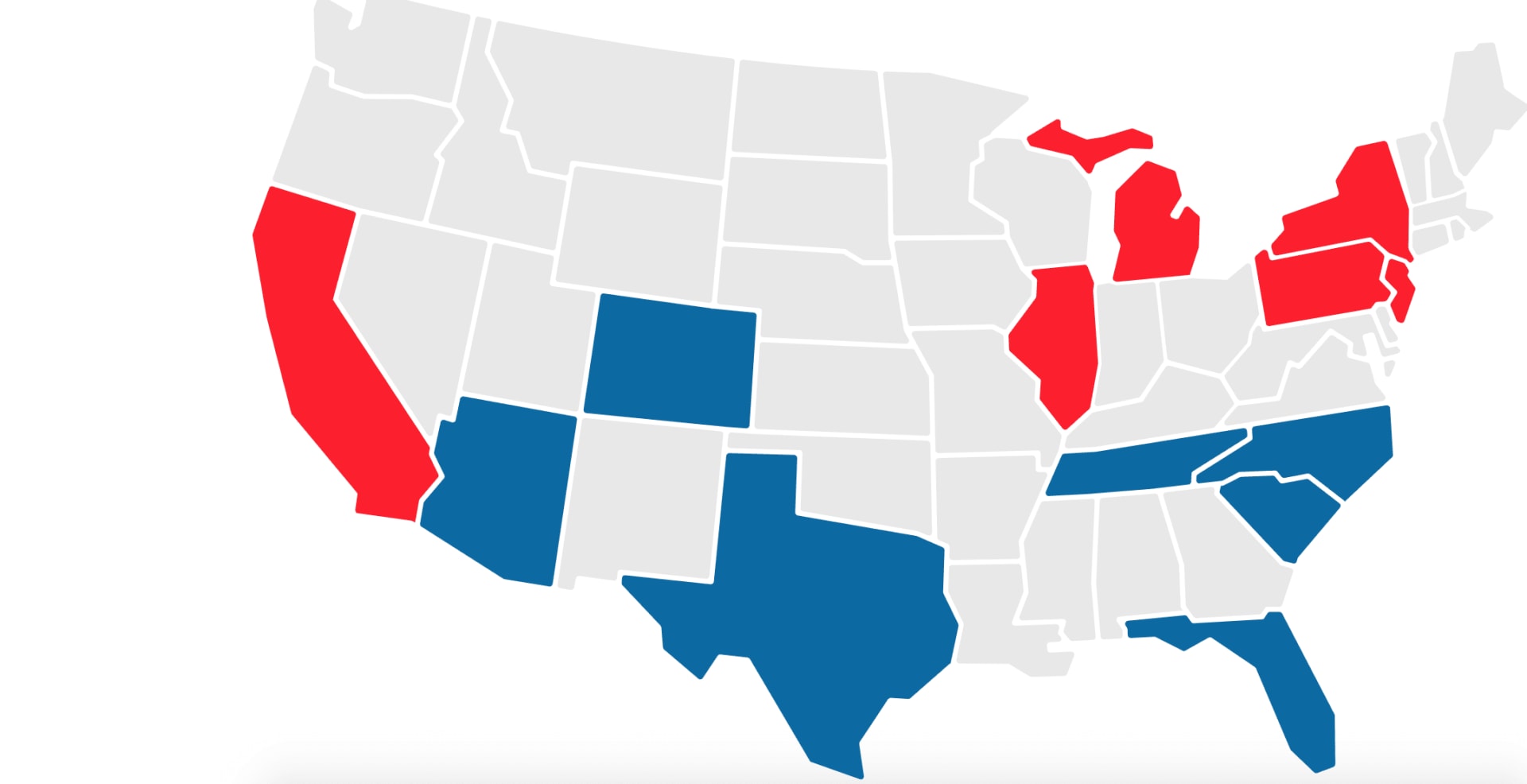 Ultra luxury living international real estate - chicago real estate - miami real estate - palm beach real estate - kristine farra - gold coast real estate - gold coast exclusive - ultra luxury - live your luxury - live your best life